The Finnish felt association Filtti's picture book dazzles with great color photos!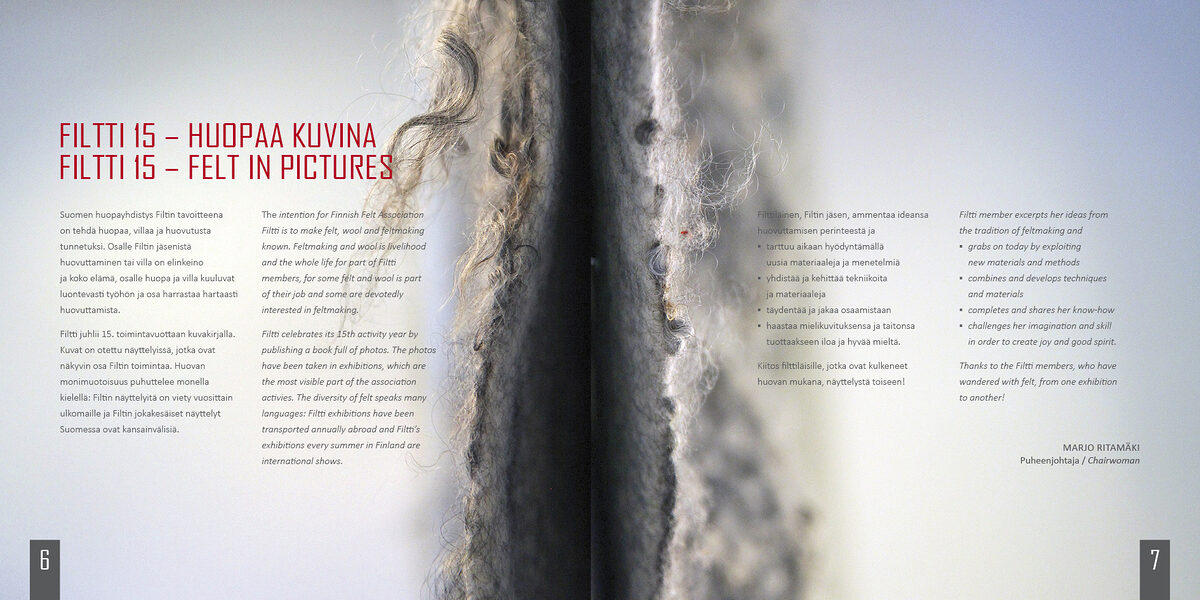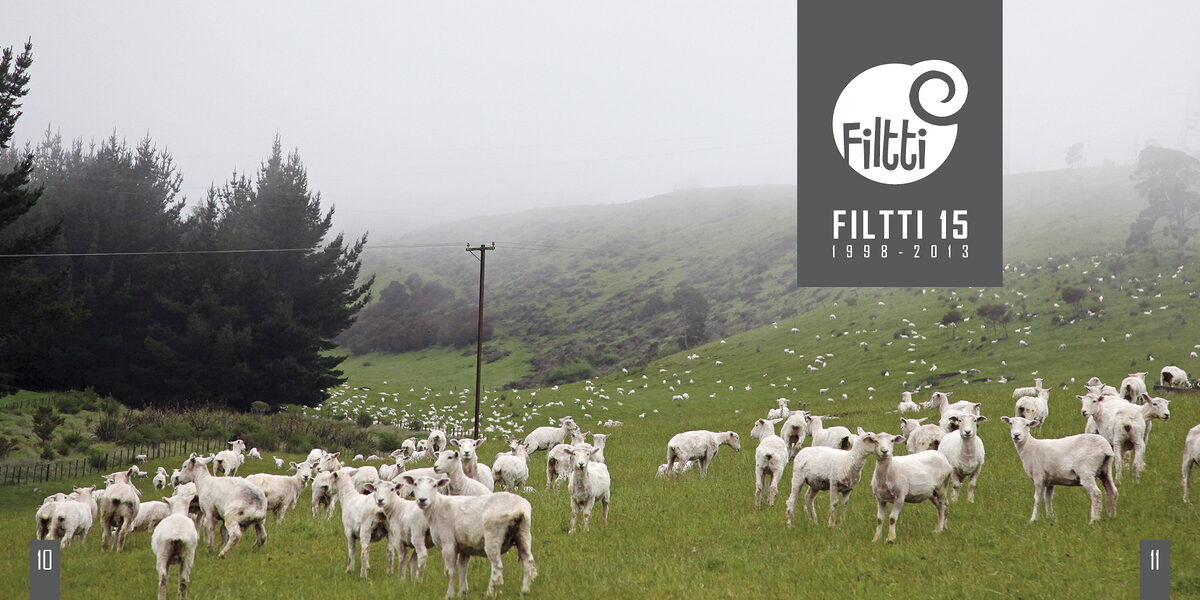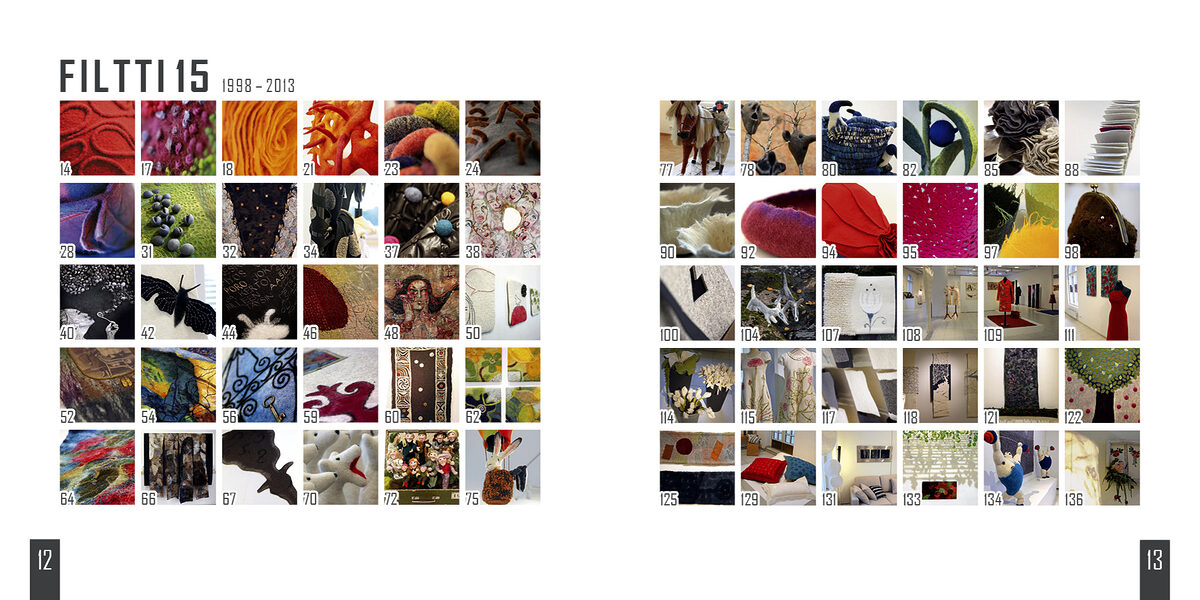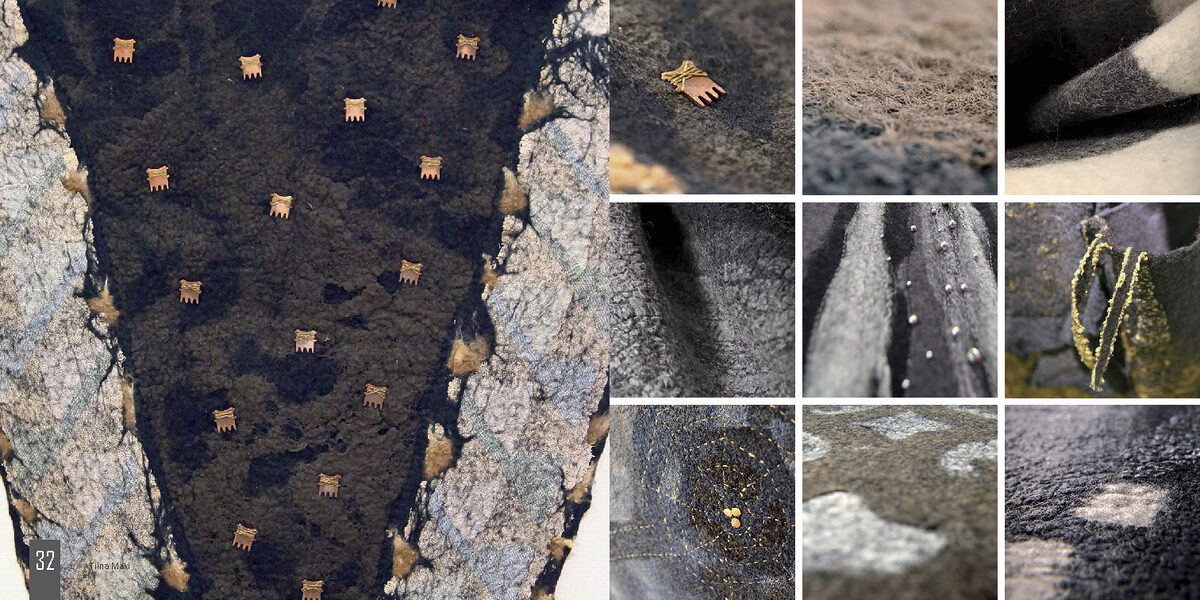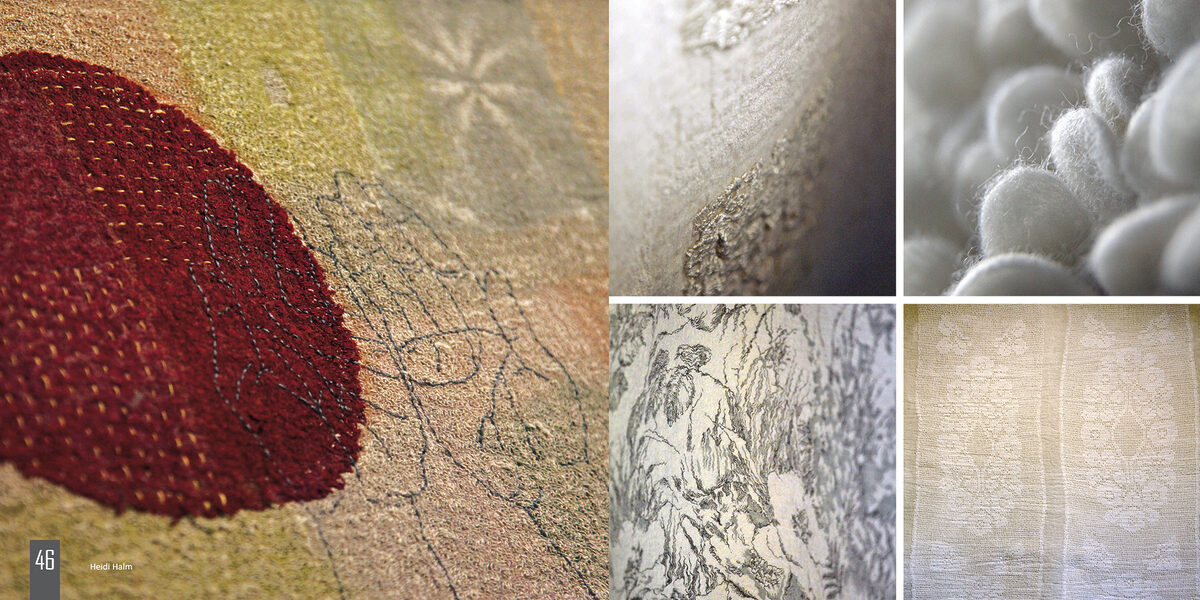 FILTTI 15 -book and gives ideas for felting work. The book has 142 pages and over 400 brilliant color images – from page sizes to smaller ones. The images are skillfully put together by subject, color or technique. The details of the felt work enliven the pages, and interesting entities can also be found in the exhibition photos. The felt pictures have been photographed in Filtti's exhibitions in 2007 – 2013 – there are also mood pictures of the most important producer of wool, the sheep.
Photos Olli Levaniemi
Layout Anne-Mari Ohra-aho
Editors Sirpa Mäntylä ja Marjo Ritamäki

Publisher

Finnish Felt Association Filtti, ISBN 978-952-93-2192-6

The book is bilingual, Finnish and English

Felt-covered and wired

More information: info(at)filtti.fi, +358 (0)45 130 4777
You can order a Filtti 15 -book for 15 € / piece. Shipping costs will be added to the total amount of the order.
Place your order using the form below!